Staycation Inspiration: Creating a Self-Care Wellness Retreat at Home
Self-care isn't just for Sundays. We've got a weekend wellness retreat all planned out to help you rest and recharge from the comfort of home. If you're itching for a vacation without the hassle of travel, say hello to your new BFF—the staycation. Staycations are a lifesaver, literally. They can help reduce stress, save money and even reduce your yearly carbon footprint (genius). So go ahead, take a little time off to pamper yourself with these rejuvenating experiences:
Breakfast in Bed with Vegan Pancakes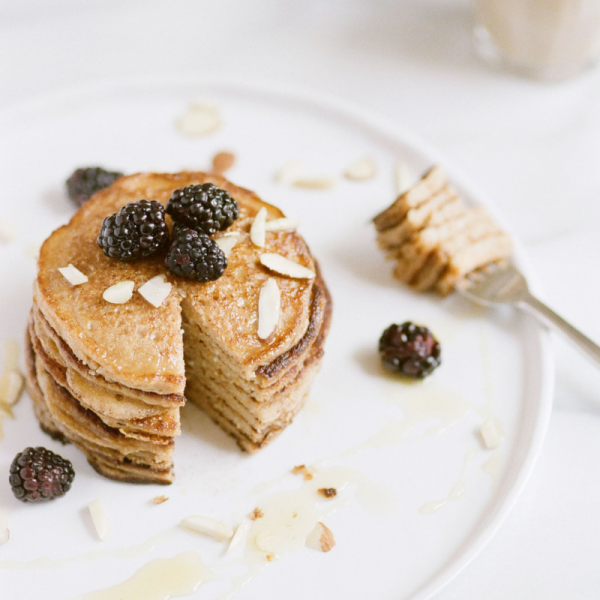 Sleep in as long as possible, and wake up to a fully prepared breakfast by making it advance. Good rest and an effortless start to your day will be key to a successful retreat. So the night before your staycation kicks off prepare these delightful vegan pancakes (recipe here). Store them in your fridge overnight, then simply toss them in the microwave or oven to get your day started with a full belly and lasting energy.
Even if you're new to yoga, this step will help bring you closer to your goals of overall wellness. Plus it's always good to try something new, right?! Beneficial for body and mind, yoga is gentle on your joints, helps with balance, flexibility, and reduces stress through thoughtful breathing exercises. Take your yoga sesh to the next level by practicing outdoors. Find a remote, calm and sunny spot to set down a mat or blanket on flat dirt or grass.
If you want to pair yoga with a more intense workout like pilates or running, we suggest practicing yoga as your final physical activity so you can re-center your focus and slow down gracefully.
Aromatherapy Bath with Organic Essential Oils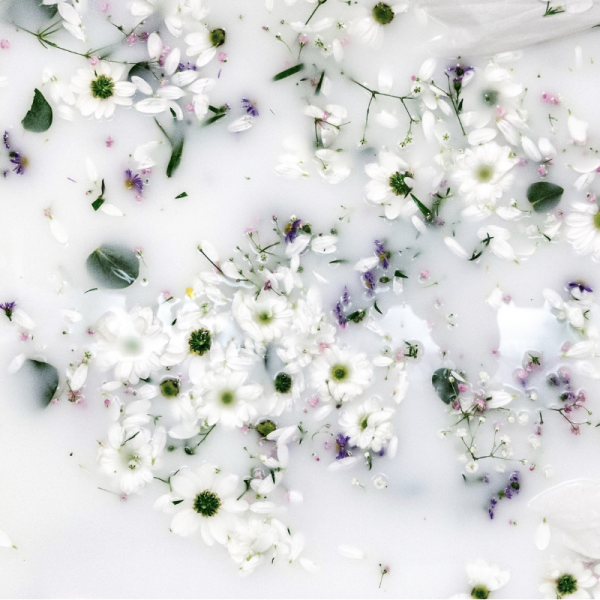 After you enjoy a wholesome breakfast and good sweat it's time to loosen all those sore muscles and continue the process of freshening the body and mind. Draw a bath of hot water. Light a few candles, and toss in essential oils, flowers or other ingredients to stimulate your senses. We've put together a complete guide showing you how to use (and not to use) essential oils in your bath so that this experience is non-irritating and rewarding.
Pair your aromatherapy with some auditory favorites that bring peace and reduce thought-clutter, or simply choose to close your eyes and enjoy the silence to clear your mind.  Clearing your mind is an important step to reduce stress and redirect your energy. Tune in to our "Songs for Zen-ing" Playlist on Spotify to enjoy uninterrupted zen.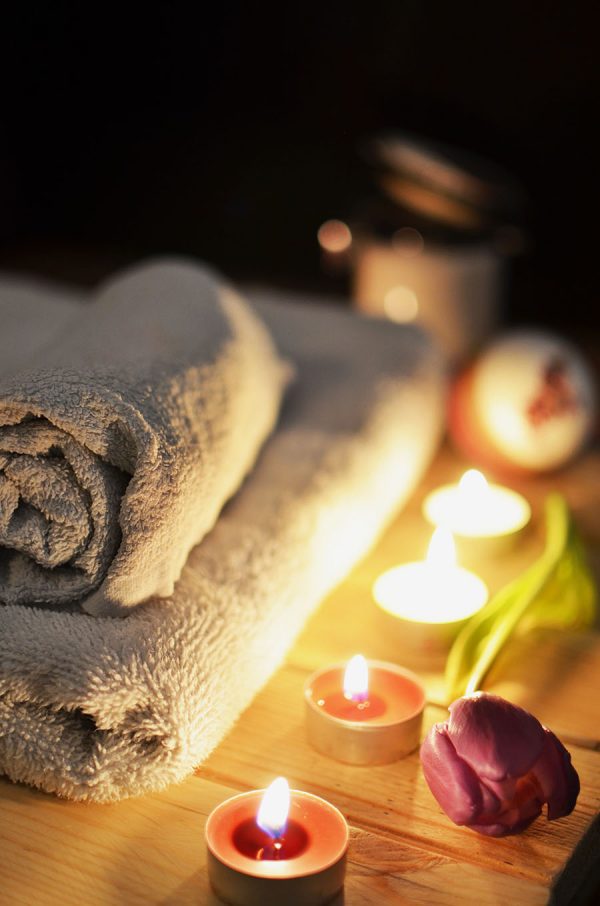 Now that you're freshened up, venture out to your favorite professional wellness center for a true day at the spa, or treat yourself to some additional self care at home. Apply a facial mask, do a foot soak and scrub, or if you've got a companion take turns giving each other a deep 20 minute massage (no experience required!). There's a science behind the popularity of spas. Check out which spa treatments are the best and what hidden health benefits they hold.
Afternoon Feng Shui and Detox-Smoothie Bowl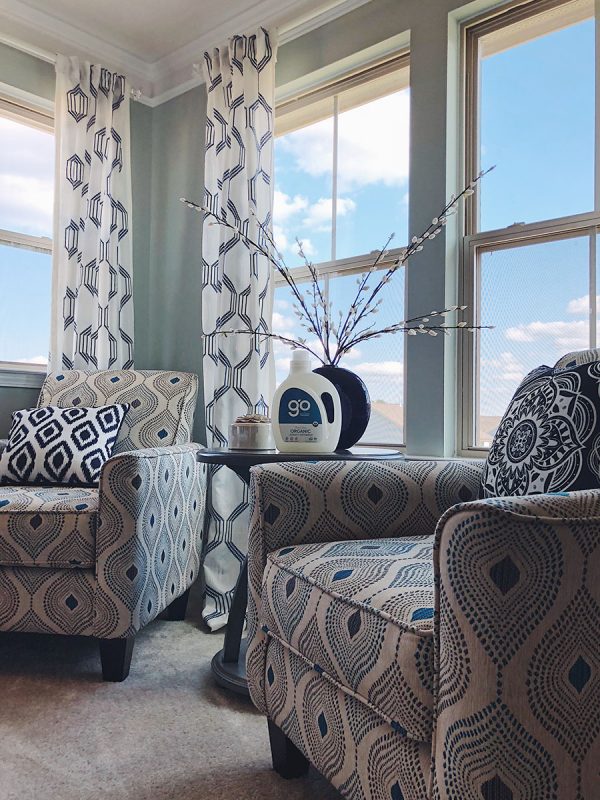 You're finally back at home, or perhaps you never left. Now is the time to focus on your surroundings and bring some extra good Chi to your kitchen, and your belly. Achieving good Feng Shui or balance in your home is said to nourish your energy, contribute to harmonious relationships, vibrant health and an overall sense of well-being. Start by clearing clutter, cleaning surfaces and opening up windows to allow bright light and clean air to enter your home. Don't overextend yourself though. Creating a list or setting a timer for 10-30 minutes can help. See our recent blog to learn how to clean a room in under 10 minutes.
Next you can work on bringing the five Feng Shui elements of wood, fire, earth, metal and water into all areas of your home. You can start by bringing in plants, or placing fresh flowers in different areas of your home, adding vibrant colors and creating visual balance room-to-room. Focus most on your bedroom, bathroom and kitchen to achieve overall wellness.
Now it's time to cleanse our bodies and recharge with a balanced smoothie bowl recipe inspired by ying and yang.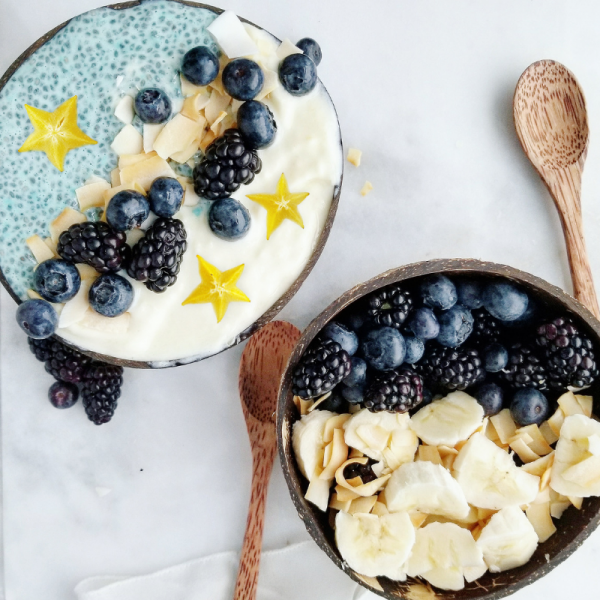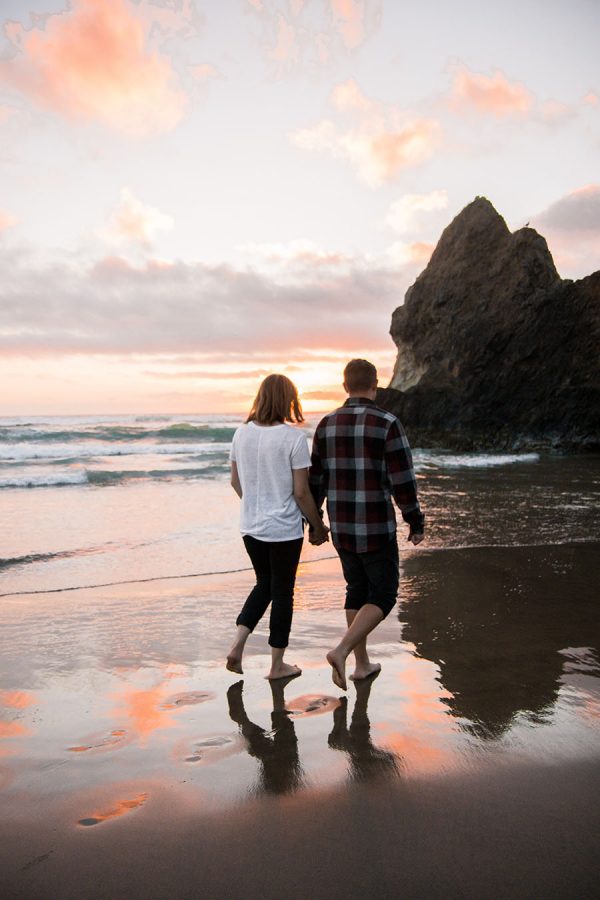 After you enjoy the remainder of your day, we encourage you to spend an evening dedicated to nature. This could include a simple walk outdoors, reading a book under a tree, a moment of thought in front of a body of water, picking wildflowers or exploring your own backyard. This exercise will help you to unwind after a long day of self exploration and progress.
Research has shown that being in nature, or even viewing scenes of nature, reduces anger, fear, and stress and increases pleasant feelings. Exposure to nature not only makes you feel better emotionally, it contributes to your physical wellbeing, reducing blood pressure, heart rate, muscle tension, and the production of stress hormones. So shut off your phone and computer if you haven't already, and take time to submerge yourself in a natural environment before we conclude in bed before a night of good rest.
Before Bed Self Reflection
At the conclusion of your retreat comes time to reflect and reassess. During your self-care exercises you may have reassessed certain areas of your life that needed improving. Whether it be redefining your inner circle to enjoy more positivity and support from others, or committing to a personal goal of physical wellness—you should now be prepared for beneficial changes that will improve your overall wellbeing long-term.
Take a 15 minute period to recount your achievements during this period of relaxation, and decide upon future goals. Jot them down in a journal and re-read your thoughts before closing the page on the day.
Conclusion: We hope these wellness practices have served you well and you have found new ways to incorporate self-care into your everyday routine. By focusing on the feelings of zen you experienced during your retreat, you can learn to apply this mental clarity to better cope with external triggers of stress and improve your daily mood.
Disclaimer: This blog is for entertainment and informational purposes only.  It should not be seen as medical or any other advice. Our writers are not medical experts so individual precautions should be considered.