How to Reduce Your Consumption of Animal Products, Even If You Aren't Ready To Go Vegan
Today, Veganism extends past a simple dietary philosophy into an all-encompassing lifestyle movement. With the help of organizations like Leaping Bunny, more companies than ever are working to ensure their products meet the highest standards in animal welfare and many are ditching animal derived ingredients altogether for plant-based alternatives.
If you're having trouble committing to a vegan diet, but still want to make lifestyle changes to reduce your consumption of animal products and protect animals from unnecessary cruelty then you've come to the right place.
Here are 7 ways you can reduce your consumption of animal products, even if you're not quite ready to commit to all-or-nothing vegan lifestyle:
Look for the Leaping Bunny Logo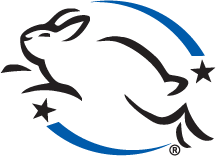 The Leaping Bunny logo is an internationally recognized symbol that protects animals from cruelty through monitoring and stringent certification processes worldwide. When shopping, look for this logo to ensure no unnecessary animal testing has gone into the making of your product.
Avoid Hidden Animal By-Products
As consumers we have a right to know what we are purchasing. Although going vegan may seem simple, there are a few unexpected ways animal products could be slipping into your cart. We pulled together a list of some common animal-derived ingredients that could be hiding on the label of your favorite products:
5 Common Animal-Derived Ingredients To Avoid:
1) Pearl Essence – A translucent substance that occurs in the silvery scales of various fish (such as herring) and is used in making artificial pearls, lacquers, shimmer/glitter nail polishes and certain plastics.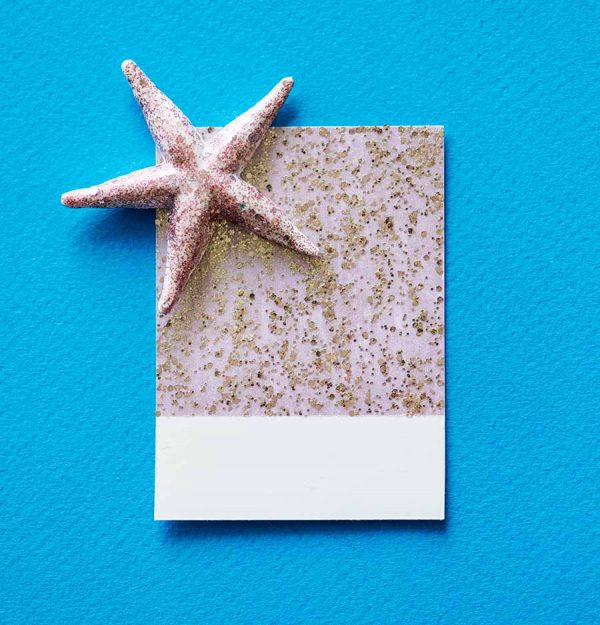 2) Casein (or Sodium Caseinate) – A protein derived from animal milk and used in everything from paint and protein supplements to cheese and non-dairy creamers.
3) Glycerin (i.e Glycerol) – Animal-derived Glycerin is commonly added to soaps, cosmetics, personal care products, and some foods including margarine, shortening and other baking ingredients. Although commonly derived from animal fat or tallow, Glycerin is also available from plant-based sources like that used in our Organic Laundry Detergent.
4) Stearic Acid – Frequently sourced from tallow, with smaller amounts obtained from herrings and sardines. Animal-derived Stearic Acid is commonly found in soaps, deodorants/antiperspirants, lotions, makeup foundation, hair straightening products, chewing gum and grocery bag "slip agents". Steric Acid can also be derived from plant oils such as cotton, coconut, palm, castor beans, rapeseed, soy, and sunflowers.
5) Carmine (aka Cochineal) and Red #40 – Carmine is most often made from beetles, while other synthetic dyes like Red #40 are made coal or petroleum byproducts. Often used as a food dye in vitamin supplements and other processed products, these dyes can cause allergies and have been linked with other potential health risks.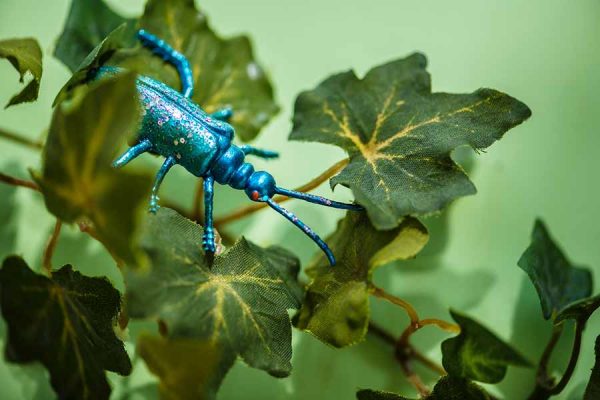 Enjoy "Meaty" Flavors, Without The Meat
This past spring, we showed you 4 Ways to Go Meatless on Memorial Day, but you can apply the same principles year round. If you aren't ready to ditch your meaty favorites just yet, there are tons of ways to incorporate plant-based alternatives into your diet without sacrificing those traditional flavors you love. Occasionally swapping out meats from your dinner table will slowly reduce your meat intake overtime and get you closer to a complete vegan lifestyle. Click here to learn more!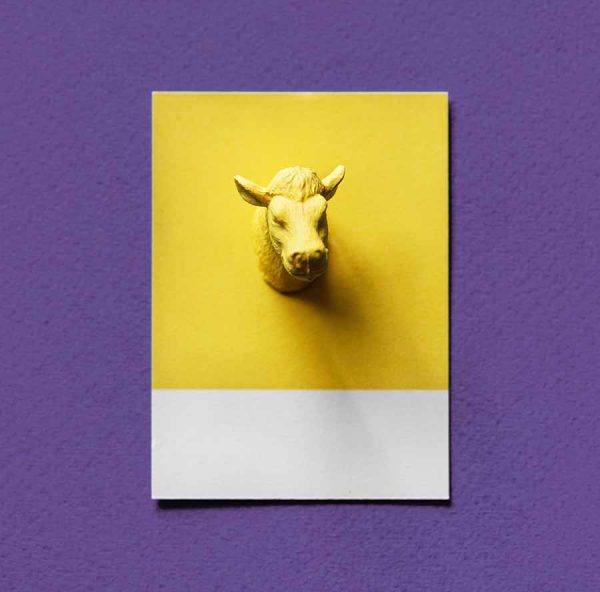 Replace Animal-based Ingredients When Cooking/Baking
Making small changes overtime can make it easier to adjust, and commit to, a larger lifestyle change like veganism. One of our favorite ways to do this is by swapping out animal products for plant-based alternatives when cooking or baking. For instance, instead of using an egg or butter when baking you can opt for applesauce or a mashed banana. Although some swaps can vary texture or flavor in your favorite recipes, often times you can't even tell the difference! In fact, this can be a fun and creative way to influence your family or friends to do the same! These vegan-friendly egg and dairy alternatives from Eating Well can get your stated, and their Vegan Diet Center is loaded with recipes to keep you inspired.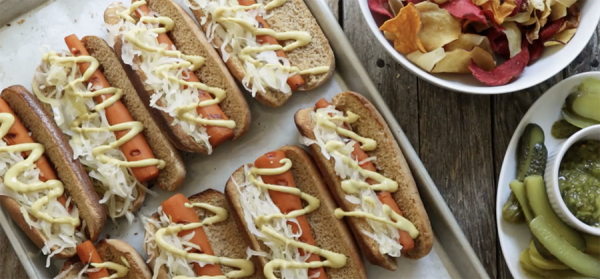 Vegan "Carrot Dogs" by Eating Well. Recipe, here.
When shopping at your local grocery store, try making switches to animal-friendly products like Almond or Soy Milk instead of Cow Milk, and before you know it you'll be eating more vegan that you thought you could!
Opt for Vegan Health and Beauty Products
The movement toward non-toxic and cruelty-free health and beauty products is stronger than ever. Since we come in direct contact with skin, hair, makeup, and health products nearly every day, it is important that the items we choose meet our moral, philosophical and quality standards in addition to performing well or smelling great.
Here are a few ways to start creating a vegan health and beauty routine to protect animals and ensure your products are people-safe as well:
Vitamins
If you'd like to switch over to vegan-friendly vitamins and supplements check out these expert recommendations from vegan.com. Many conventional vitamins and supplements contain hidden animal bi-products. Here are a just you can be on the look out for:
lanolin (found in many Vitamin D supplements)

magnesium stearate

gelatin

lipase (used in digestive supplements)

caprylic acid
Makeup/Beauty Products
To have success you have to start with the right tools! When it comes to makeup brushes, we prefer to use synthetic bristle brushes rather than natural fibers, because of the implications it
may have for animals. Most natural fiber brushes are made with hair plucked directly from live animals like horses, badgers, ox, goats, squirrels, or sables. This list of vegan makeup brushes from Ethical Elephant offers a wide range of options and aesthetics to meet your every need. Next, get ready with these vegan and cruelty-free beauty brands to find animal-friendly lotions, mascaras, shampoos, and cleansers.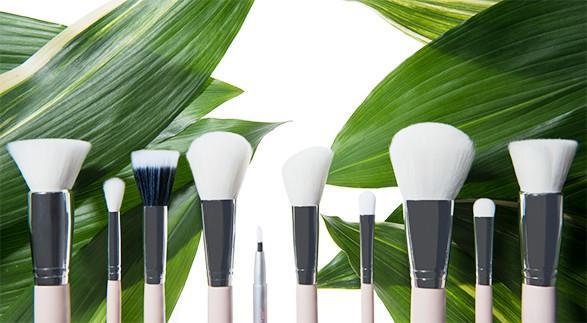 Brands like 100 Percent Pure offer natural beauty options and cruelty-free makeup brushes, and we couldn't be more in-love!
Fill Your Wardrobe with Cruelty-Free Clothing Brands
Now that you've revamped your beauty and health routine, learned what ingredients to avoid on every day items and what certifications to trust, it's time to upgrade your wardrobe! To minimize waste this doesn't mean you have to trash all of your current fashion staples, but when it comes to new purchases here are some of our favorite vegan fashion brands.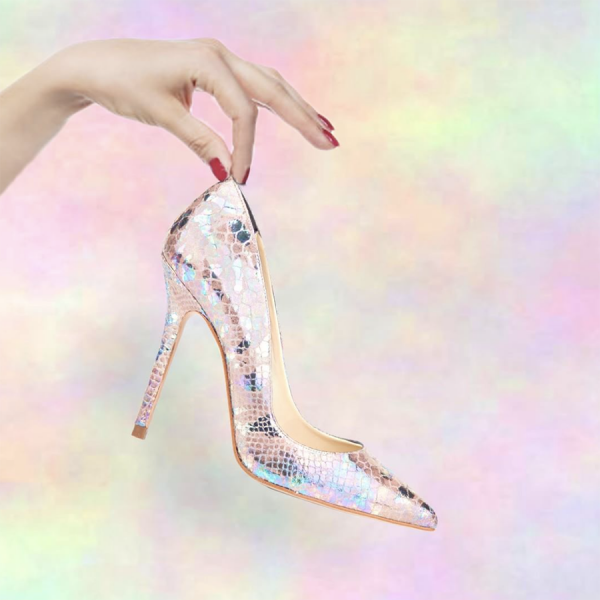 Beyond Skin, winner of The Observer Ethical Awards, creates designer non-leather women's shoes and is certified Vegan and Cruelty-Free.
Be Thoughtful When it Comes to Home Products
You're looking pretty vegan, but is your home? GO by greenshield organic™ Cleaners + Detergents are a great way to ensure your cleaning routine is vegan and cruelty-free, but don't stop there! To create a vegan home avoid purchasing home decor, textiles and furniture made with materials like leather, suede, sheepskin, cashmere, wool, silk, and down.
Instead opt for down-alternative bedding and pillows, faux leather or fabric sofas, and plant-based fabrics. IKEA, Zara Home and Anthropologie were named the top 3 winners of the 2018 PETA Homeware Awards. See the full list of award winners, here.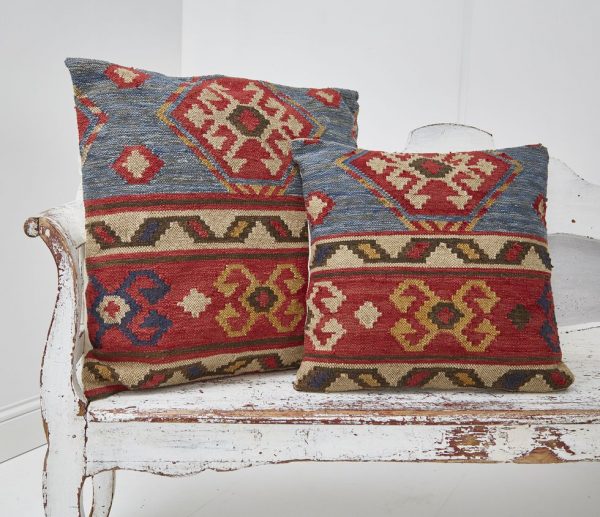 These Nomad Taurus Cushions by Weaver Green made the list at #5 and are made from recycled plastic bottles!
You can also go cruelty-free while saving money and helping the planet by purchasing already-used or up-cycled furniture and decor. Check out what's being sold on Craigslist, Etsy and Freecycle to find hand-made or gently used items to create a designer look on a dime.
We hope these resources and tips are helpful in your journey to create a conscious and balanced life that better protects the people, animals and planet we all love!