GO by greenshield organic™  Comprehensive Laundry Guide
Beautiful, clean, well-loved. How do you keep your laundry looking good wash-after-wash? Our 5 Part Comprehensive Laundry Guide will help you prevent and correct common laundry mishaps and maintain the beauty of your fabrics for years to come.
From the basics of decoding laundry symbols and removing stains to proper sorting and washing techniques, GO by greenshield organic™ is here to help you master the art of laundry.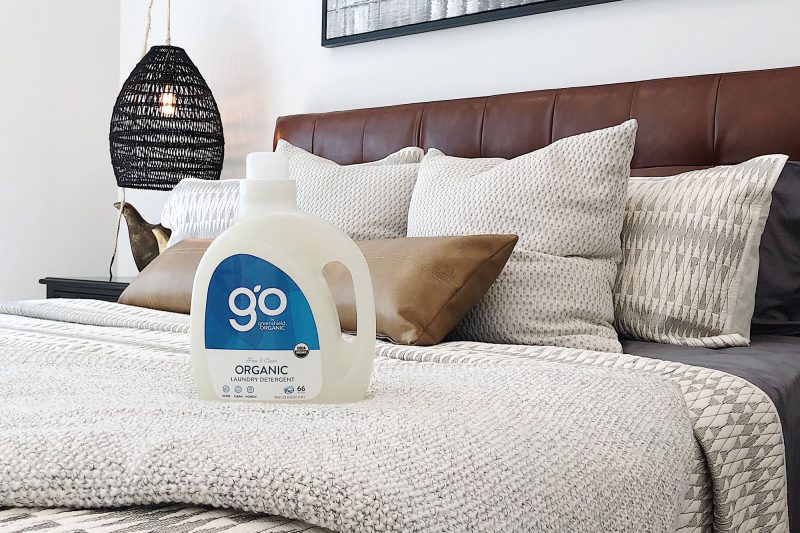 GUIDE TO LAUNDRY SYMBOLS
Ever wonder what all the tiny symbols on your laundry tags mean? Each one provides important information on how to properly care for your fabrics to keep them looking good longer. Follow our guide to learn how to properly wash, dry, clean and iron clothes and other textiles.

GUIDE TO NON-TOXIC STAIN REMOVAL
Treating stains quickly and effectively is key to restoring the beauty of your home and valued possessions. Our guide takes you through the basics of stain removal; teaching you how to maintain the integrity of materials during treatment and what methods are best for treating for a variety of common stain types without harsh chemicals.

GUIDE TO SORTING LAUNDRY
Once you master laundry symbols and stain removal the next step to successful laundering is sorting. Properly sorting your laundry can prevent common issues like lint, color bleed, color fade and bleach marks that can damage or destroy fabrics. Our guide takes you beyond intuition to determine the most efficient way to wash without waste.

GUIDE TO HAND-WASHING LAUNDRY
Nothing beats the convenience of a laundry machine, but some fabrics are best left hand-washed to prevent them from damage and deterioration. Hand-washing doesn't have to be hard, in fact it can often be quicker than waiting for your load to finish in the machine. Use our guide to determine what items demand hand-washing and how to effectively clean and dry them.

HOW TO USE GO BY GREENSHIELD ORGANIC™ LAUNDRY PRODUCTS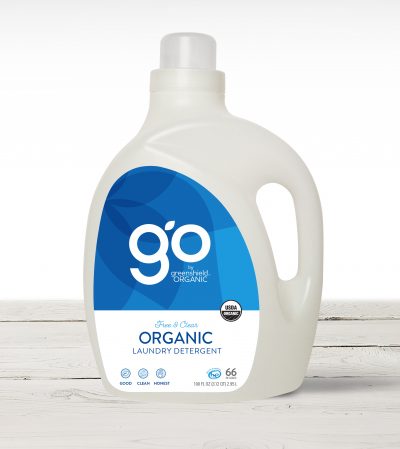 GO by greenshield organic™ Organic Laundry Detergent:
Our USDA Certified Organic Laundry Detergent Collection has something for everyone. Our Organic Free & Clear Laundry Detergents are fragrance-free for delicate skin, while Organic Lavender Laundry Detergent features an aromatic blend of organic essential oils:
TO PRETREAT: Pour directly onto stained fabric. Rub gently. Allow to soak before washing.
MACHINE WASH: See directions below:
STANDARD WASHING MACHINE
Regular load, 2.0oz
Heavy load, 3.0oz
HIGH EFFICIENCY WASHING MACHINE
Regular load, 1.5oz
Heavy load, 2.0oz
HAND WASH
Use 0.5oz (1 tablespoon)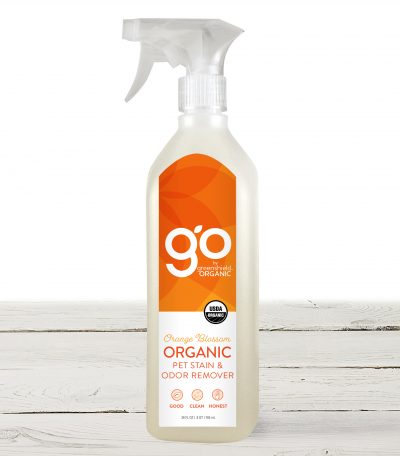 GO by greenshield organic™ Organic Pet Stain & Odor Remover:
Formulated with safety and performance in mind, our USDA Certified Organic Pet Stain & Odor Remover is good for more than just pet messes. Use it as a laundry pre-treatment to eliminate tough stains and odors without the need for harsh chemicals:
Test inconspicuous area for colorfastness.
FOR LAUNDRY: Always refer to manufacturer cleaning instructions. Saturate stain and/or odor areas directly, then wash as usual. Repeat as necessary.

Disclaimer: This blog is for general information purposes only.  It should not be seen as medical or expert advice. While we strive to bring you accurate and professional information on topics featured one this blog, GO by greenshield organic™ makes no representations of warranties of any kind, express or implied about the completeness, accuracy, reliability, suitability or availability with respect to the website or the information, products, services or related graphics contained on this website for any purpose.