DIY Organic Avocado Face Mask
We love a good face mask, but many prepackaged masks can contain harsh chemicals that well, aren't so good for you. Instead, we prefer to make our own! Making your own masks is a rewarding activity and allows you to enjoy any ingredients you want to benefit from and eliminate those you find bothersome.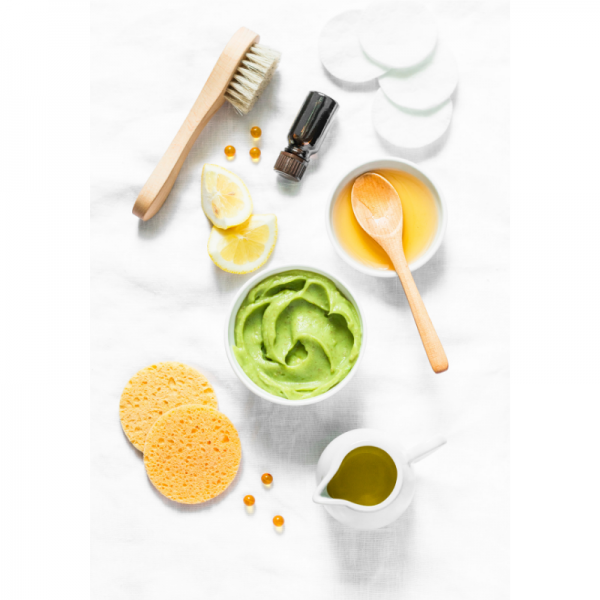 This is one of our favorite summer masks— its appealing green color comes from yummy avocados, which help to moisturize the skin after long days in the sun, while lemon helps to clear your pores and smooth your skins surface.
What you'll need:
1-2 ripe organic avocados
1 large organic lemon
1-2 tbsp organic honey
1 tbsp organic almond oil
2-3 drops organic essential oil of choice (we chose chamomile for its calming notes). Check our our Guide to Essential Oils to see which ones are safe for skin contact.
How to make:
Start by peeling and mashing the avocados in a medium size bowl. In a small bowl combine essential oils with almond oil and thoroughly mix. Add to avocado mixture along with honey and mix again. Next cut your lemon in half, squeezing juice into separate bowl and removing any seeds. Add lemon juice to avocado mixture one tablespoon at a time, until you have the desired consistency. You want a creamy paste that will adhere to your skin. Apply directly to skin and allow to rest for 10-15 minutes, then wash. Hello gorgeous!