Building Bee Hives with Apiopolis Bee Sanctuary
2019 marks our third consecutive year participating in EarthShare NC's Corporate Earth Day Events, working with local nonprofits to support state-wide social and environmental causes. On April 12th, we spent the day constructing dozens of Langstroth bee hives to support the efforts of Raleigh-based urban bee sanctuary Apiopolis as part of our month-long GO "Save The Bees" campaign.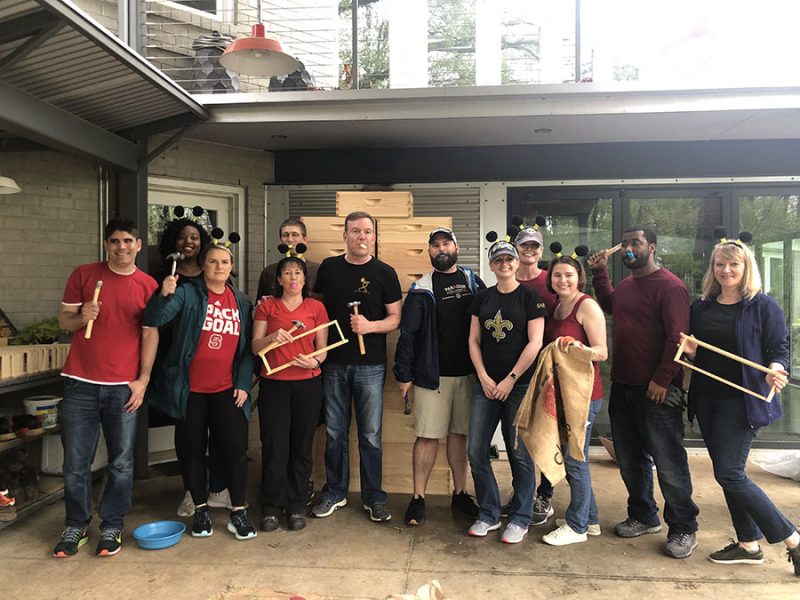 Since 2017, Apiopolis has worked to address the causes of honeybee and pollinator decline through hive and garden installations, colony management and training in natural beekeeping practices to create a more beautiful and sustainable city. Through partnerships with organizations like Inter-Faith Food Shuttle, Triangle Land Conservancy and Bee City USA Apiopolis works to support local conservation and hunger relief efforts, and provide bee and land-management education.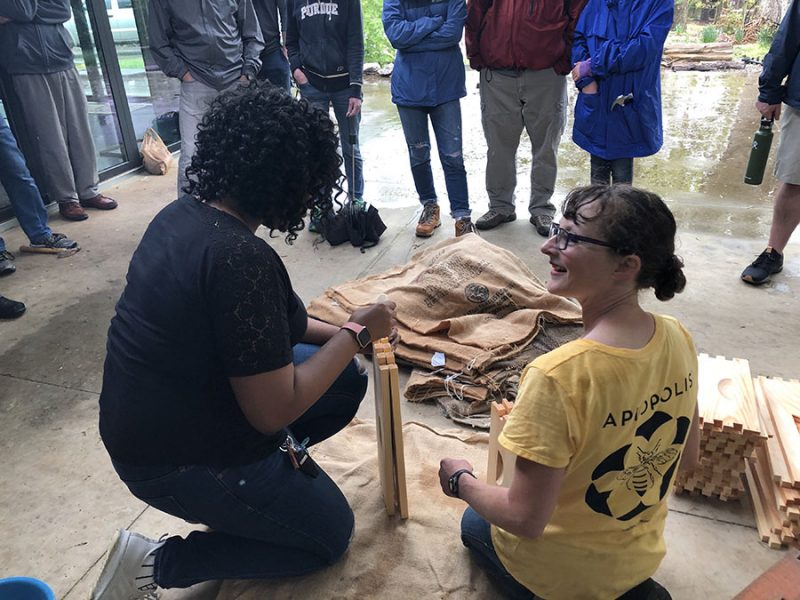 In the last two years, Apiopolis has installed honeybee hives all over the greater Triangle region. During our volunteer work we helped to construct brood boxes and frames for iconic Langstroth bee hives. These hives provide quality protection for bees between seasons, easy colony expansion and high honey production. Once fully constructed these hives will be distributed to dozens of local businesses, farms, museums and rooftop gardens.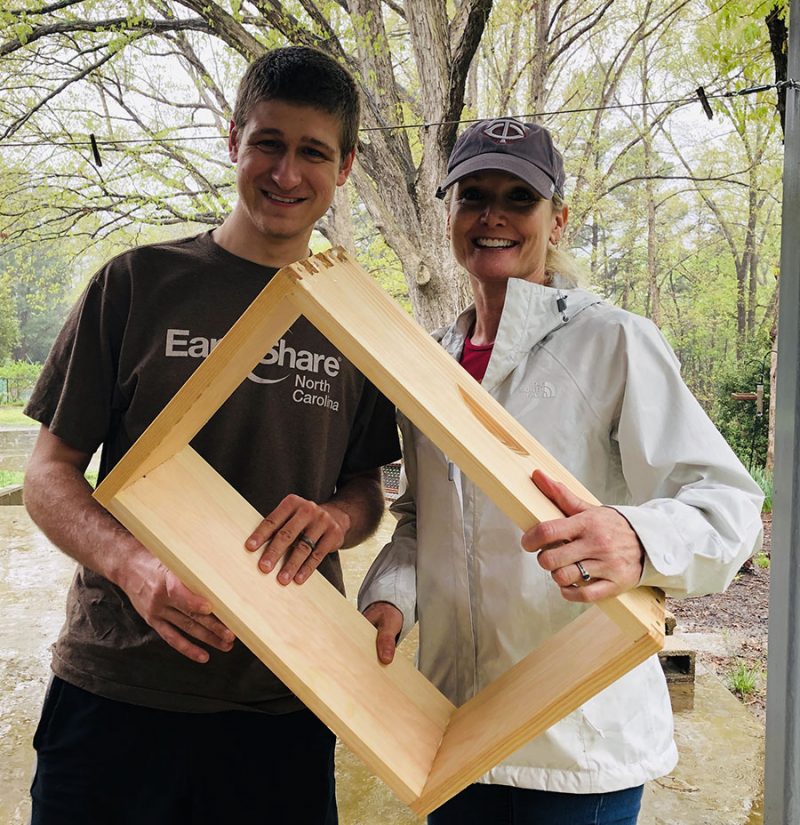 This cause uniquely intersects with GO by greenshield organic™ and our overarching mission to protect the people and planet we love. Bees play a vital role in crop production, pollinating over 70% of crops worldwide, including many ingredients used to formulate our distinctive products and fragrances.
Our GO Save The Bees campaign helped to raise awareness and provide needed habitat for bees across the U.S., offering free samples of Organic Lavender Laundry Detergent and plantable wildflower seed papers to lucky winners. As Earth Month winds to a close, we plan to continue to support pollinator health and ecological biodiversity in new and engaging ways.
Learn more about Apiopolis here and see how you can support bee health in your community!